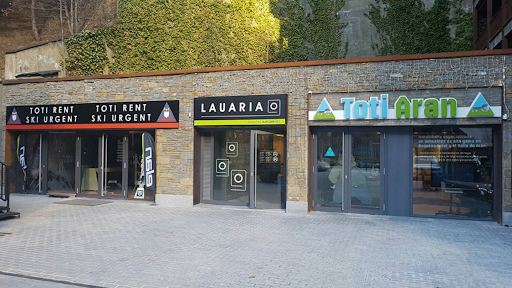 Facebook
---
Contact and General Information
---
TOTIARAN S.L.
C/ Perimetrau, s/n local 3
(In front of the roundabout of the cable car)
25598 Baqueira Beret (Lleida, Spain)

Google Coordinates: 42 ° 41'50.3 "N 0 ° 56'02.9" E
Location of Totiaran Baqueira Rental on Google Maps: https://g.page/Totiaran?share
T.: +34 973 64 47 87 / M. +34 609 33 42 26

Customer service schedule
Winter Season: From 9 a.m. to 9 p.m., every day of the week.
Rest of the year: From 9 a.m. to 7 p.m. from Monday to Friday.
Vacation Rental Schedules
Check-in: From 5 p.m.
Check-out: Until 11:00 a.m.
You must leave the keys in our offices. After 11:15 a.m., if you do not contact our office, you will be charged a late check-out rate of your deposit.
Remember that should always come to pick up the keys at the Totiaran Office.
Collection of keys outside office hours:
From 9 p.m. the office is closed, and you must pick up the keys in the mailbox next to the office door. We will send you a message via WhatsApp with the access code to the mailbox, to open it and collect the envelope with the keys, as well as the instructions for accessing your rental property.
Totirent Ski Urgent opening hours:
Located next to our offices, Totirent Ski Urgent serves only in winter from: 8.30 a.m. to 9 p.m., every day of the week.
Subscribe to our newsletter